Terms of Use and Sale
Our products are intended for off-road use only. The purchaser assumes full responsibility for compliance with all applicable regulations respecting vehicle modifications. Any modifications from the original design of a vehicle are done at the user's own risk. Purchase or installation of any of these products constitutes acceptance of these terms by the purchaser.

**Note that there are different versions of the X-Link. Choose the correct version for your application:
The C1 convertible can be used with all GM/ACDelco 87 and 90mm gold or silver blade throttle bodies, as well as Nick Williams 103mm throttle bodies.

"Older Gold" version X-Links are designed for use with GM/ACDelco 87mm and LS3 90mm 19420707 throttle bodies both of which have gold/brass colored blades. They can also be used with Nick Williams 103mm throttle bodies.

"Older Silver version X-Links are designed to be used only with GM/ACDelco 90mm 19420034 silver blade throttle bodies.

** The X-Link is not designed for aftermarket throttle bodies with magnetic sensors or with sensors not calibrated to GM specifications. In those cases our programmable D2A module may allow you to use those throttle bodies on these vehicles. An x-Link is not needed.

Contact us for shipping costs to locations not available at checkout.
Orders usually ship on the same or next business day. Typical ship time via UPS ground to USA is 7 days. Use your tracking number at UPS.com to track your order.

When making payment, ensure that your card is authorized for international (Canada) transactions or your bank may decline the transaction.

$234 USD

Standard shipping to USA lower 48 is UPS ground or Expresspost - $27 added at checkout
Contact us if you require a different shipping option.
LS3 throttle body shown below requires the Gold, or the C1 X-Link versions. Throttle bodies sold separately by other vendors. Throttle bodies, other than NW SD103, must be original GM/ACDelco parts.
This LS2 90mm car style GM throttle body requires the previous Silver or the C1 X-Link versions. Throttle bodies sold separately by other vendors. Throttle bodies must be original GM/ACDelco parts.
GM 12570790 / 19420034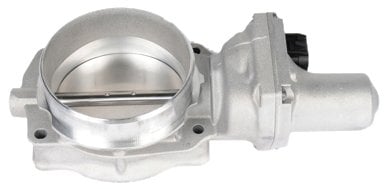 Non GM clones and 102's with magnetic sensors are not directly compatible with the 2003-2007 truck and Holden LS1 TAC modules. A programmable D2A module is required instead of an X-Link.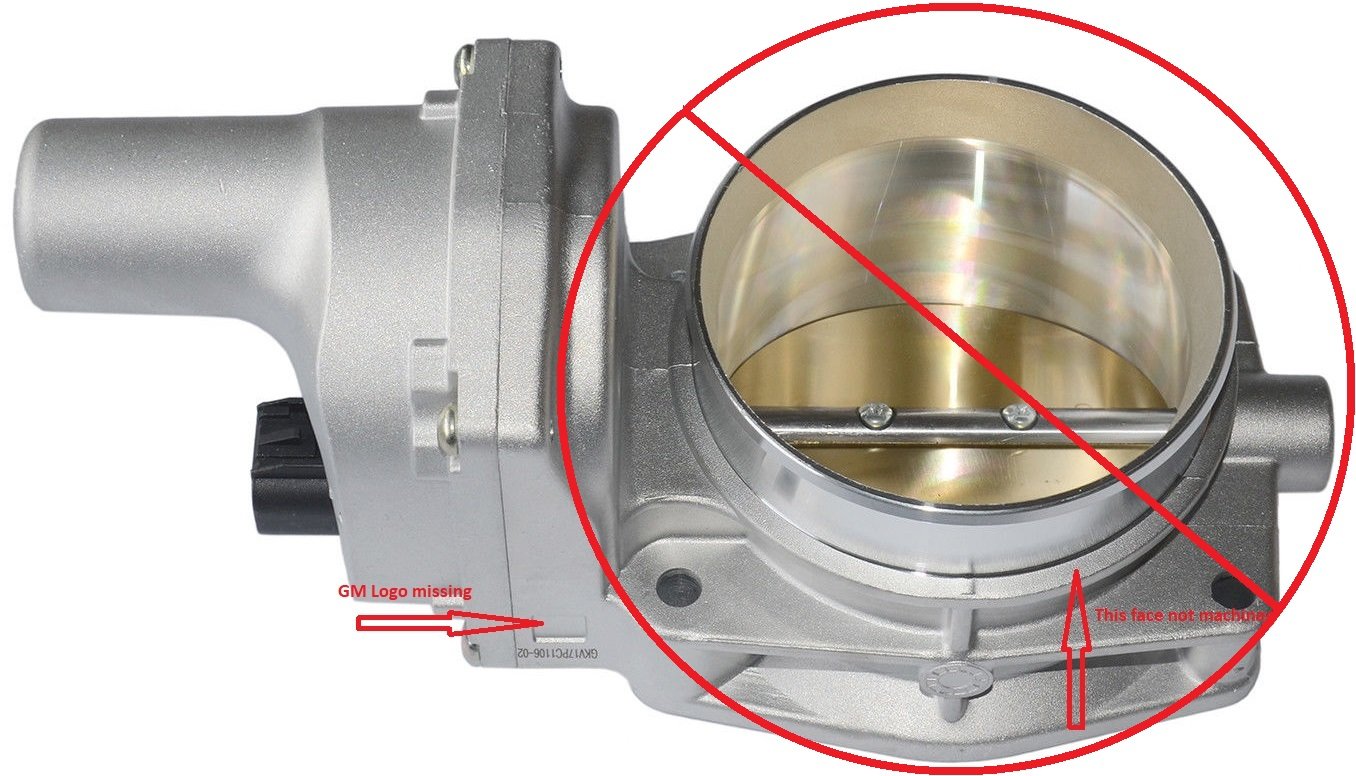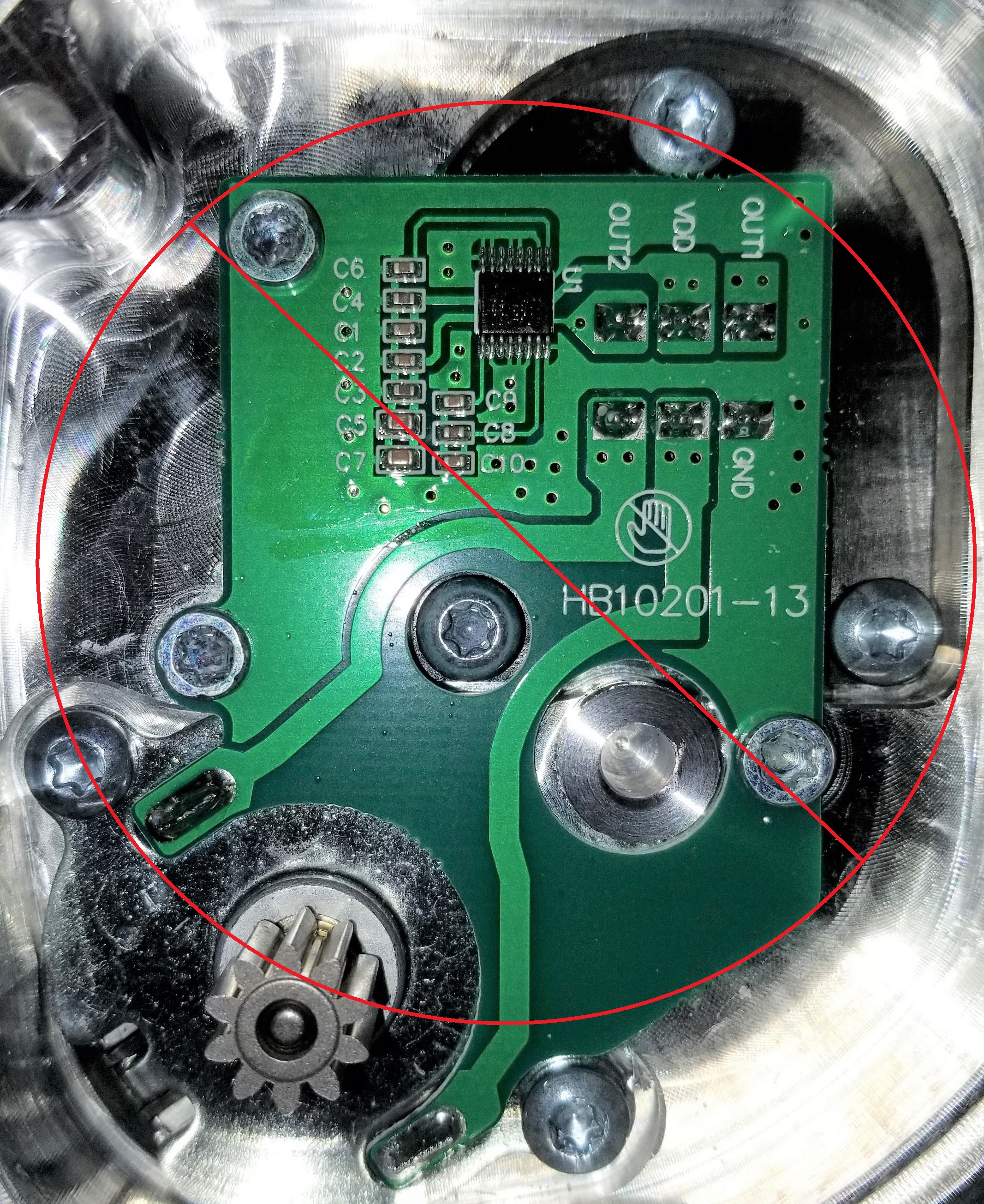 X-Link
Want to install a LS2, LS3, LS7, L76, L99 90mm 6 pin throttle body on a GM or GM Holden electronic throttle control(ETC) vehicle originally equipped with a 78mm 8 pin throttle body?

And see full throttle range?

TRP's X-link interface modules make it possible!

Applications: 2003 - 2006 and 2007 Classic Full -Size GM trucks, 2004 SSR, 2004-2005 Holden VZ LS1 vehicles

robust, all automotive class construction

maintains the independence of the two throttle position sensor signals

simple plug n play installation

works with your original throttle actuator control(TAC) module and pedal assembly

allows full throttle blade range to 100% wide open throttle

get the full potential out of draw-through superchargers like the MagnaCharger Radix or` TVS and the Kenne Bell and Whipple twin screws

allows use of 90mm throttle bodies on intake / induction swaps

simplifies L76, LS2, L92 and LS3 engine swaps into these LS1 vehicles(L92 may require swapping to a GM 90mm LS3 style throttle body)


less restriction and improved airflow for turbocharged or high output naturally aspirated applications

smooth, crisp, more responsive throttle operation - check out the videos on the

Multimedia page
Frequently Asked Questions





Why is this required?

The LS2/LS7/L76/L92/LS3 and truck style 90mm throttle bodies are incompatible with the truck and LS1 car Throttle Actuator Control (TAC) modules. Sensor operation is different from the 78mm(sometimes called 75mm) throttle body.




What about the 2001-2002 and 2007 electronic throttle control trucks?

The 2002 trucks use a different throttle body, TAC module, Pedal Assembly and PCM calibration. A simple LS2 to LS1 adapter harness is all that is required for the LS2 90mm swap in this application. Though only the silver blade GM 90mm will work on these vehicles, unless our D2A Module is used.




The X-Link will work for the 2007 "Classic" trucks, as they utilize the same throttle body and TAC module as the 2006 trucks.





Do I have to change the TAC module in my car/truck?

No, you retain the TAC module that came with your vehicle.




What else do I need to complete the swap?

Just a 90mm GM car throttle body and a suitable intake manifold.




How long will shipping take?

Most orders are shipped the same or next business day. UPS ground shipping averages 5-7 business days to most USA states. Canada shipping is via Expresspost. Overseas shipping options typically vary from 4 to15 business days, but additional charges will apply. Contact us for a quote if you require a shipping option not available at checkout.





What if I have a problem?

First check that all connectors are fully seated and work through our Troubleshooting Document Contact us if you need further assistance troubleshooting.